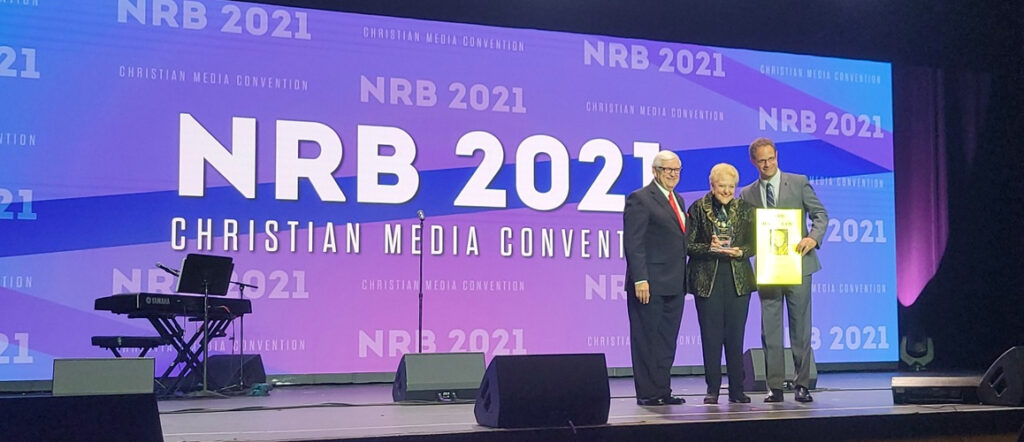 The National Religious Broadcasters (NRB) recently hosted their annual convention right in our own backyard – in Grapevine, TX. Each year, NRB hosts an award ceremony to honor outstanding individuals in Christian communications.
Their most prestigious award, the Hall of Fame Award, is presented to an individual NRB member for their invaluable contribution to the field of Christian communications, exhibition of the highest standards, and evidence of faithfulness in Christ. And this year, on our 35th anniversary of ministry – the Hall of Fame Award went to our Founder, June Hunt!
We are so grateful for God's faithfulness to Hope for the Heart and for powerfully working through June for decades to spread the hope of Christ with compassion, integrity, and excellence.